Thoroughly Inspect:
All straps, hooks and attachments for security.
Adjust straps that need to be re-sized, using the adjustment provided, to ensure equality.
Clean aluminum tracks and frame.
Clean and lubricate all wheel bearings.
All bolts. Tighten or replace if necessary.
Springs for wear or distortion and replace as needed.
Footbar hardware and tighten as needed.
Gear Box and Gear Bar.
All Eyebolts or hooks.
Headrest attachment to insure that it is properly tightened and secure.
Jumpboard Bracket, Cleats and Pulleys.
Replace hardware that indicates stress in the metal.
©2011 Robert N. Valli
Carriage Tune Up
Re-upholster carriage, shoulder and headrest vinyl.
Clean the body of the carriage, wood and aluminum.
Clean and lubricate wheel bearings and balance all wheels.
Cadillac Inspection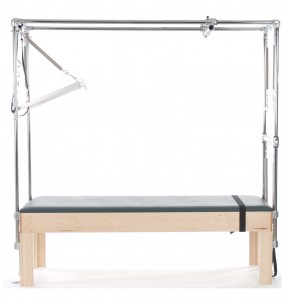 Thoroughly Inspect
Main Trapeze Frame.
Table
Sliding Cross Bar.
Vertical Sliding Bar.
All eyebolts and dog clips.
Springs, Straps, Handles, Loops and Fuzzies.
Push through bar and roll down bar.
Vinyl.
Chairs Inspection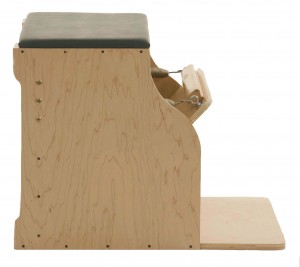 Thoroughly Inspect
Springs.
Eyebolts, Cactus System.
Hardware.
Hinges and pedal/board attachment.
Handles and brackets
High back.
Vinyl.
Ladder Barrel, Spine Corrector (Step Barrel, Small Barrel)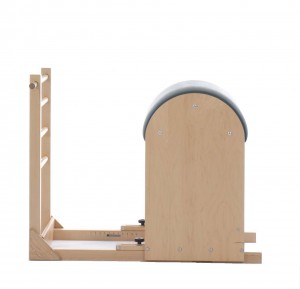 Thoroughly Inspect
All Hardware and locking knobs.
Frame, Corner Blocks, Top Bar.
Vinyl.
Ped-a-pul
Thoroughly Inspect
All bolts, clips and hooks.
Springs and attachments.
Base and pole.
Tower (Guillotine) and Wall Unit
Thoroughly Inspect
Attachment to wall, floor and ceiling.
All eyebolts, clips and hooks.
Hardware on push through bar and roll down bar.
Sliding Bar.
Full Studio installations available.
Assembly of of all new apparatus is available.
Thorough inspection of recently purchased used apparatus.
A customized maintenance log for individual Pilates Studios is available.
©2011 Robert N. Valli